HKICPA Business Case Competition 2022
The HKICPA Business Case Competition 2022 is now open for entry!

For 20 years, the competition has been connecting tertiary students with diverse educational backgrounds to test their academic competencies and business knowhow to solve real-life challenges and exercise their skillsets, while simultaneously cultivating their professional judgement and enhancing their global perspectives.
This year, the competition's business case study focuses on the pharmaceutical industry. Finalist teams will gather and compete for prizes on 26 November in Hong Kong.
Registration deadline: 12 October 2022 (Wed)
Experience sharing from the winner of Case Competition 2021
Solving the supply chain issues of a fashion company was the key to success for the victorious team at last year's HKICPA Business Case Competition.
Not only did Colin Tam and Stella Chen's team win last year's HKICPA Business Case Competition; they also took home the best written presentation award, while Stella was additionally voted best presenter.
Healthy finances
Kathy Lau, who has been a Finance Associate for the Hospital Authority (HA) since 2020, is a QP high flyer. In December 2021, she won the Li Fook Shu Memorial Prize, the gold award for the top performer in the HKICPA's first ever QP Capstone Exam, formerly known as the Final Examination.
(The article is reprinted from Prospective CPAs July 2022)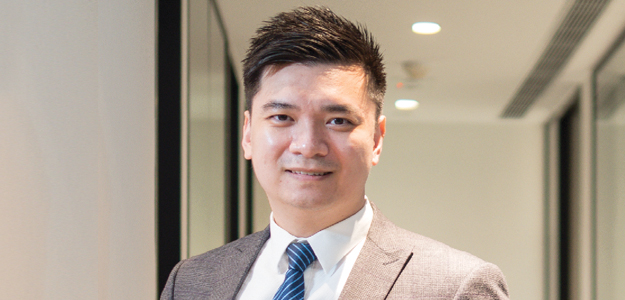 Young member of the month
As Risk Advisory Manager at BDO, Ivan So helps his clients to mitigate a wide range of risks and, in doing so, builds stronger
relationships with them. He tells A Plus why staying two steps ahead of risk is key to helping companies avoid it, and to being a
future-ready consultant.
(The article is reprinted from A Plus August 2022)
With family offices being an important growth segment in the wealth and asset management industry in Hong Kong, the city is focused on cementing its status as a family office hub. Nicky Burridge finds out the challenges of maintaining Hong Kong's competitive edge in this area, the evolving needs of high-net-worth families, and how accountants can play a role in this booming industry.
(The article is reprinted from A Plus August 2022)
Disclaimer: Some sections contain information from outside sources. We endeavour to link to reputable sources but the Institute is not responsible for the accuracy of the content and the content does not necessarily represent the views of the Institute.
This email together with the file(s) transmitted is intended solely for addressee(s) only and may contain confidential or privileged information. If you received this email in error, please contact the sender and delete it together with its attachment(s) from your computer(s). You should note that the views expressed in this email are those of the author and do not necessarily represent those of the Institute. The recipient should check this email and all attachments for the presence of virus. The Institute will not accept liability for any damage caused by any viruses transmitted with this email.
Manage communication preferences | Privacy policy | Personal information | Contact us
Copyright © 2022 Hong Kong Institute of CPAs. All rights reserved.