This month at the Institute (29 April 2021)

Strategic Plan 2020-2022 progress update
Visit the two webpages on the Institute's progress on implementing and updates to the Strategic Plan 2020-2022 Building Trust in Our Profession. The pages highlight updates and new strategic objectives and initiatives and key action items, and links to relevant publications and other material.

New thought leadership website section
The new thought leadership website section brings together the Institute's advocacy, research, and other thought leadership initiatives. Read the articles, guidance, responses to consultations by government, regulators and international standard setters to learn how the Institute makes a difference to society through thought leadership.


Members-Help-Members technical enquiry service
Members-Help-Members (M-H-M) is a platform introduced in May 2020 for members to obtain guidance and comments from the Small and Medium Practices Committee's Working Group on Technical Issues about matters they are facing. Enquiries submitted may be addressed at a sharing session. The next M-H-M sharing session is tentatively scheduled in June. Stay tuned for further announcement and submit your technical enquiry here.
2021 PRC CPA Uniform Examination and study materials
The 2021 PRC CPA Uniform Examination is open for enrolment until 30 April, and will take place on 27 - 29 August. Eligible Institute members may apply for exemption from four of the six papers, namely (i) Accounting, (ii) Auditing, (iii) Financial Management and Cost Management, and (iv) Corporate Strategies and Risk Management. Click here for the eligibility criteria and the application process for exemption. For enquiries, please contact the CICPA Hong Kong Office.
The examination study materials are available for subscription via the Institute until 30 April.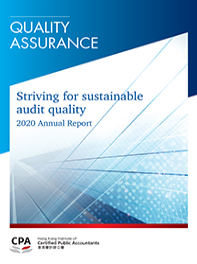 Quality assurance report
The Institute's Quality Assurance Report 2020 is now available. The report summarizes the work of the Quality Assurance Department in practice reviews (including anti-money laundering / counter-terrorist financing compliance monitoring review) and professional standards monitoring over the past year, and highlights common review findings of which members should be aware.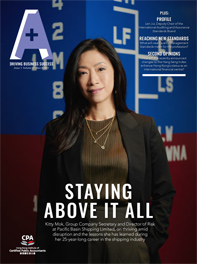 A Plus – Staying above it all
The March issue of A Plus features Kitty Mok, Group Company Secretary and Director of Risk at Pacific Basin Shipping Ltd., on thriving amid disruption and the lessons she has learned during her 25-year-long career in the shipping industry. Other articles include an interview with Len Jui, Deputy Chair of the International Auditing and Assurance Standards Board; the implications new Quality Management Standards will have on the audit profession; tax experts roundtable on tax technology and how it will transform the taxpaying experience; and CPA farmers.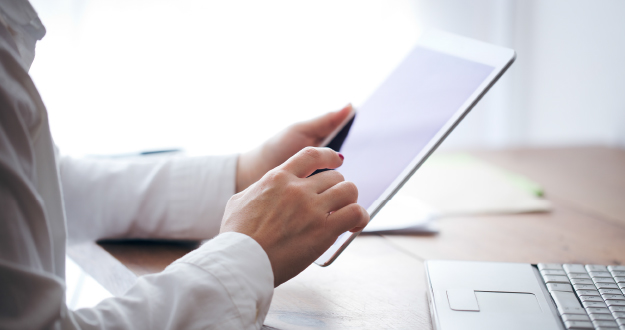 New training by competencies webpage
Visit the new "Training by competencies" webpage to explore highlights of training topics important and relevant to your training and development. New bite-size videos for selected training programmes are available for quick learning. Explore now, refine your training plan, and enhance your development. More topics will be introduced, stay tuned.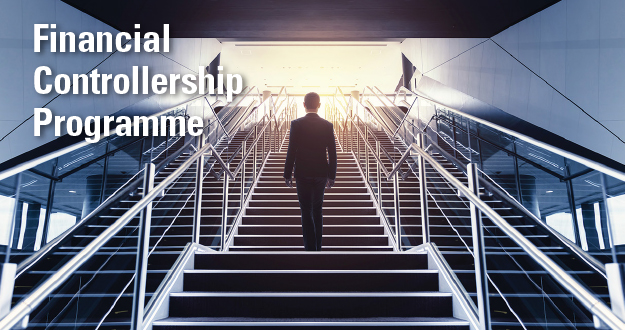 Taking control - Financial Controllership Programme
The Institute's Financial Controllership Programme is unique programme for new and aspiring financial controllers. Featuring a combination of face-to-face learning, experience sharing and case studies, the programme helps to develop the competencies a successful financial controller needs including in motivating others, making strategic decision, raising funds, managing risks and embracing ethical principles.
Be a forward-thinking leader, join the full programme or individual modules and take the programme at your own pace. The early bird discount expires 30 April. Enrol now.
Minutes of Council meeting
The abridged minutes from the March Council meeting are now available for members to read. Click here and login to your account to view them.
Digitalization Committee and Long Working Hours Steering Group
The Institute has set up the Digitalization Committee to provide support to members in identifying and evaluating the latest digital technology in audit and practice management; and the Long Working Hours Steering Group to assess and evaluate working conditions of accountants in firms and corporate practices and address related issues within the industry.
Join the ICAEW at a special rate
Members who qualified through the Qualification Programme in or after 2012 can apply to join the Institute of Chartered Accountants in England and Wales (ICAEW) at a special rate. Find out more about the scheme here. Enquiries: ICAEW Hong Kong office - tel. no. 3653 7015; email yamen.cheung@icaew.com
Electronic filing of Profits Tax Returns
Corporations and partnerships satisfying the conditions specified by the Commissioner of Inland Revenue can file their Profits Tax Returns for any year of assessment from 2015/16 to 2020/21 and attach supplementary forms to Profits Tax Return S1, S2, S3 and S4 electronically through eTAX. Please visit the Inland Revenue Department's website for details.
Revamped website of the Land Registry
The Land Registry has launched its revamped website, featuring a new and enhanced design, and clear navigation structure with a view to facilitating easy and convenience search by users.
Return2hk quarantine exemptions and additional condition to the exempted persons
From 29 April, the Return2hk Travel Scheme has been extended from Guangdong Province and Macau to other Mainland provinces and municipalities. Upon fulfilment of all specified conditions Hong Kong residents could be exempted from the 14-day compulsory quarantine requirement when returning to Hong Kong. See the press release from 26 April or visit the scheme's webpage for more information.
Disclaimer: Some sections contain information from outside sources. We endeavour to link to reputable sources but the Institute is not responsible for the accuracy of the content and the content does not necessarily represent the views of the Institute.
This email together with the file(s) transmitted is intended solely for addressee(s) only and may contain confidential or privileged information. If you received this email in error, please contact the sender and delete it together with its attachment(s) from your computer(s). You should note that the views expressed in this email are those of the author and do not necessarily represent those of the Institute. The recipient should check this email and all attachments for the presence of virus. The Institute will not accept liability for any damage caused by any viruses transmitted with this email.
Manage communication preferences | Privacy policy | Personal information | Contact us
Copyright © 2021 Hong Kong Institute of CPAs. All rights reserved.